My Best Worst Vacation Story
Obviously, it's been awhile since I've submitted an "official" blog post, but I got to thinking this morning about my family's upcoming trip to New Zealand/Australia/Japan/Shanghai and it made me want to share the following:  
It was our first wedding anniversary back in October of 1998. We wanted to make up for the prior year when we had eloped in Monteagle, Tennessee. At the time of our wedding, we were just broke college kids with zero dollars to do anything during the trip. So, that following year (October 1998), we decided to treat ourselves by booking a nice balcony hotel room in Myrtle Beach. Since it was going to be my first time seeing the ocean, we brought along a lot of spending money for the trip and planned to go Myrtle Beach Boardwalk, ride rides and have a nice expensive dinner somewhere before the ride home.  After the long drive to MB, we stopped in for a quick meal at Fuddrucker's. Neither of us had ever been there before, plus the place had an old-fashioned hamburger & milkshake vibe which sounded good at the time. I can't remember now what we ordered…it might've been breaded chicken sandwiches? I definitely know we had shakes though. Either way, we didn't finish our meals. After dinner, we left the restaurant, checked into our hotel, took pictures of the ocean from our balcony THEN spent the rest of the night running back and forth to the bathroom. At one point, we were so dehydrated that we contemplated going to a soda machine to get a bottle of Sprite, but the closest machine was in the hotel lobby which might as well have been hundreds of miles away. Eventually though, we got the strength to crawl to the elevator and get the soda, but I still remember lying on the floor of the elevator during the ride back up. The next day, we had the hotel call us a cab to take us to the closest hospital. Then, we spent most of the day in separate hospital beds, attached to IV drips, but still close enough that we could hold hands. Once we got back to the hotel my wife, Missy, insisted we at least take a night stroll near the beach together (seeing as this was my first trip to the ocean). What a pair we must've looked like then. Everywhere we turned there were young people laughing and frolicking about. Yet, the two of us (still in our early twenties) barely had enough strength to inch down the boardwalk and back to our hotel. Ah, good times!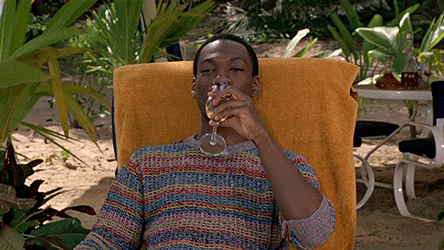 Please reload